Bremerton Patio Doors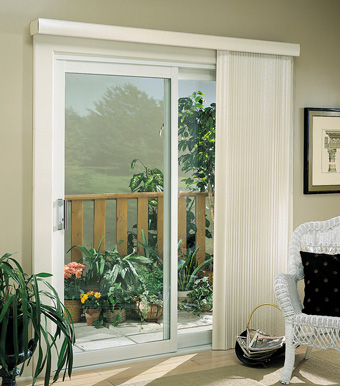 Are you looking to upgrade the look of your home? Consider a new patio door. Patio doors are designed to offer both style and function. Some of the amazing benefits of patios doors include:
Letting natural light in
Improve the view of the outside
Enhancing safety
If you are searching for high quality, stylish patio doors for your Bremerton, WA home, search no more! WCV Windows INC. offers a wide range of patio doors to Bremerton residents.
Our selection of patio doors is designed to suit all kinds of needs and budgets. We have a friendly, helpful team ready to assist you in choosing the right door for your home.
Bremerton Sliding Glass Doors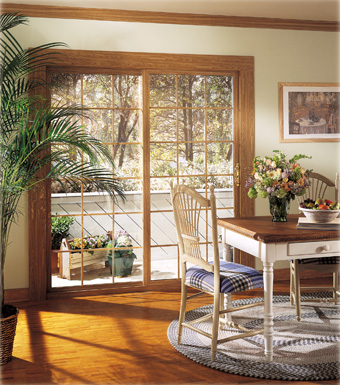 Vinyl sliding glass doors can improve the look as well as comfort of your home. Easy to use and maintain, vinyl sliding doors can give a stylish look to your home.
By installing vinyl sliding glass doors, homeowners in Bremerton no longer have to worry about rot or corrosion. In addition, they can keep the heat out during summers, and keep the indoors warm during winters.
Are you planning to equip your home with vinyl sliding glass doors? We have got you covered! Our range of vinyl sliding glass doors ensure:
Instant beauty
Great performance
Years of service
Bremerton Sliding Patio Door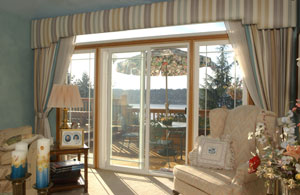 Sliding glass doors offer space saving benefits, as they glide along a track that requires no extra space for the door arc. A sliding patio door is a great way to seamlessly blend the indoors with the outdoors, with clear views and easy patio access.
By installing a vinyl sliding patio door, homeowners can keep their home free of drafts, which in turn helps to control energy costs. We offer sliding glass doors from some of the leading manufacturers in the world.
We realize that every homeowner wants only the best products and services for their home. With us, you can rest easy knowing that your sliding patio door needs are in good hands. Let us show you how we can meet or exceed your expectations with our exciting range of sliding patio doors for Bremerton homeowners.
Some of the features that make us the go-to company for sliding patio door needs include our:
Professional recommendations
Expert installation
Reasonable rates
Complete satisfaction
For more information on our range of patio doors for Bremerton homeowners, feel free to call WCV Windows INC. at 1 (800) 492-6155.