Window Replacement Options for the Homeowner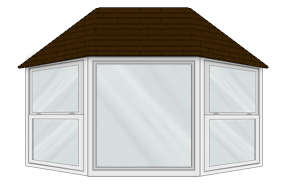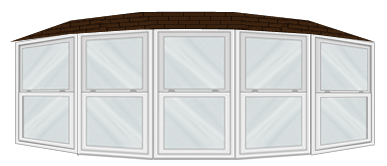 Bay and bow windows are a great choice to open up a room and let more light in as well as making the room feel larger. Bay windows typically have three sections, a center glass picture window in a flat position in relation to the room and two side glass single or double hung windows positioned at forty five degree angles.
Bow windows are usually three or more glass windows in a rounded configuration to create space in a room. Bow windows can use a combination of fixed glass and opening panes.
Our company offers custom glass bay and bow windows. Homeowners may choose between these two for window replacement. Bay and bow glass windows are a great choice to open up a room and let in more light, as well as for making the room feel larger.
For homeowners who want more light to fill their house, bow window is the right window replacement. The curves of these custom glass windows create the illusion of being one huge window. Bow windows usually consist of three or more glass windows in a rounded configuration to create more space in a room.
Sometimes, the cost of window repair is very high. In such cases we recommend window replacement over repair. If you want a window that allows for a greater view of the outside, then a glass bay window would be perfect as window replacement in your Tacoma, WA home. These custom windows project angled corners. This type of custom glass window is a perfect window replacement for houses with Victorian architecture since this window originates from that architectural style.
The custom windows installation that we offer adds beauty to a house due to their sophisticated structure and features. It is good to consider these facts before choosing between a bow and bay window for window replacement services:
The architecture of the house

The location where you plan to install the window

How much you want a view of the outside
Custom Made Vinyl Windows for Maximum Performance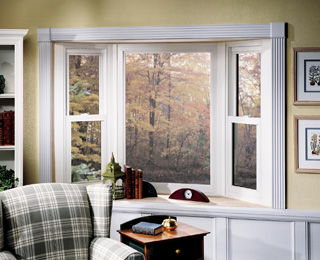 There may be other companies offering Vinyl windows, but Tacoma homeowners prefer to choose from the variety of custom made vinyl windows that our company offers. This gives homeowners the opportunity to choose whichever custom made vinyl windows suit their needs for their house.
Vinyl windows are low maintenance and also help homeowners save energy and money. There is no need to repaint and sand vinyl windows. The plastic vinyl is also durable which makes vinyl windows last for almost a lifetime.
Another known advantage of vinyl windows is their ability to become great thermal insulators. Compared to other materials used for window replacement, Vinyl windows are known to be energy-efficient, especially during the winter season. The plastic material PVC used in vinyl windows is given a high R which means that it's a great insulator of heat.
Other advantages of Vinyl Windows are the following:
Custom Windows - Expect the Best from WCV Windows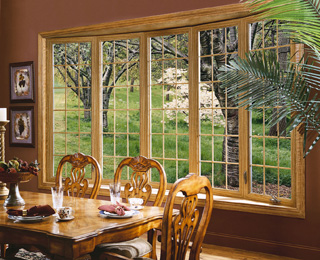 We provide one of the best custom windows installation companies and have long history of experience in window replacement services. We come highly recommended when it comes to custom windows. The only reason for this is that our custom windows are of top quality for window replacement.
We put our heart as well as all our knowledge into making these custom windows since we want to provide quality vinyl windows to those who need window replacement.
We live by our quality service so you can be assured about the custom vinyl windows that we offer for window replacement. We live to satisfy our customers through:
Providing top-quality custom windows

Customized design that suits the homeowners' tastes

Products that last a lifetime
When it comes to custom windows in Tacoma, trust only WCV Windows INC.. We know what is best for you and your window replacement needs.