Issaquah Vinyl Siding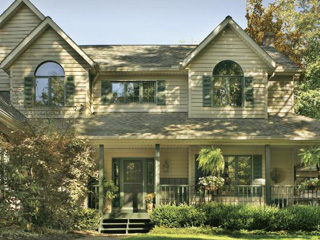 WCV Windows INC. is the go-to expert for installation of vinyl siding on Issaquah, WA homes. While there are several house siding materials on the market, vinyl siding is very popular primarily because of its:
Unmatched efficiency and durability
Vast choice in colors and textures
Low maintenance and easy repair
Pocket-friendly price
Vinyl siding has high impact resistance and can withstand even the harshest weather conditions. It resists pest damage and does not rot easily. Availability of a multitude of vinyl siding colors enables homeowners to invest in cladding that appeals to their aesthetic sensibilities and enhances the exterior appeal of their property. Excellent insulating properties is yet another recommending feature of vinyl house siding.
Get in touch with us today if you are planning to fortify your house with new siding. Talk to our experts and schedule their visit for installing vinyl siding on your Issaquah home.
Issaquah House Siding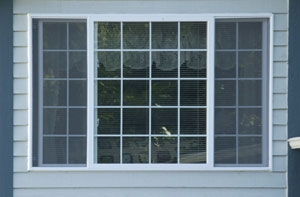 The appearance and performance of siding depends a great deal on the quality of material used as well as the expertise with which it is installed. Considering this, it is not surprising why we are the #1 choice for house siding installation in Issaquah.
Our family owned company places a high premium on quality and so, works with Prodigy siding that is a market-leading brand. At the same time, we take care that installation of the vinyl exterior siding panels is not entrusted to novices.
When you schedule us for the house siding installation job, rest easy that your property is in capable and reliable hands. We attend to your house siding installation requirements with rigorously trained technicians who have:
Extensive experience
Proven skills
Commitment to doing seamless work
Access to proper tools
Issaquah Prodigy Siding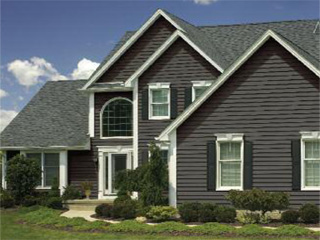 Prodigy siding is a very strong, high-performing product that is marked by an innovative interlocking panel design, 1-1/2" insulation with r-value of up to 5.3 and a beautiful finish. It has been designed to provide:
Exceptional strength
Amazing durability
An unbroken blanket of insulation around the house
Bringing in our technicians for installing Prodigy siding on your Issaquah home assures you of superior protection against the elements and significant energy savings throughout the year.
Contact us today with all queries about our house siding, including the Prodigy siding cost and the available choices in Prodigy siding colors.
Call WCV Windows INC. at (800) 492-615 for Prodigy siding installation on your Issaquah home. Improve your home with vinyl siding that stands the test of time.