Renton Replacement Windows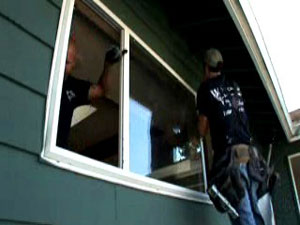 WCV Windows INC. has been offering window replacement services in the Renton, WA area for decades now.
We are a family-owned and operated venture that has been built on the quality of the replacement windows that we have installed in the Renton area.
We have a team of highly-trained personnel that can install all forms of replacement windows and perform other window replacement services.
Our window replacement personnel in the Renton area are highly skilled installers who have the following credentials:
We take great care and pride in our work on replacement windows. The replacement windows you'll get will be the last window replacement you will need.
Renton Window Replacement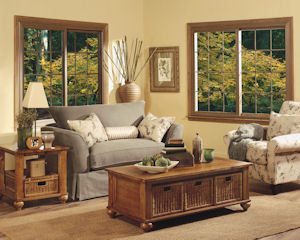 Our window replacement professionals can offer you numerous vinyl windows options for any homeowner in the Renton area. Our window replacement choices range from the functional to aesthetically pleasing.
Here are some of our designs:
Slider vinyl windows

Picture vinyl windows

Single hung vinyl windows

Double hung vinyl windows

Casement vinyl windows

Awning vinyl windows
Your replacement windows can also come in an assortment of unconventional specialty shapes if you have an aesthetic vision for your window replacement project.
Our window replacement professionals can help you turn your dreams into a reality. Your house can now stand out among your neighbors in the Renton area.
We understand that a good number of residents in the Renton area keep pets. Our replacement windows have optional doggie doors and pet mesh screens so your window replacement could further integrate your pet to the household.
Homeowners in the Renton area can further customize their replacement windows with obscure glass options. These can turn your vinyl windows into a wall of secrecy that will hinder any unwanted surveillance.
You have a choice of 6 different patterns for your replacement windows.
Renton Vinyl Windows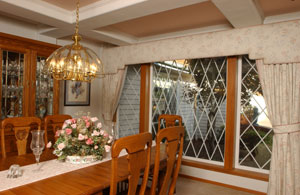 The Renton area can experience some extreme weather, so vinyl windows are made to be durable.
Our replacement windows have fully welded corners that should keep the structural integrity of your vinyl windows in check.
Cam locks for added security are also a standard feature to our window replacement installations so you can have peace of mind from possible intrusions.
Our vinyl windows have the following certifications:
With our track record in the window replacement industry, WCV Windows INC. has become synonymous with replacement windows for the Renton area and the entire Washington state. We guarantee that all your replacement windows will last you a lifetime.
Call WCV Windows INC. for Renton vinyl windows today!
(800) 492-6155