Awning Windows for Great Ventilation and Ease of Operation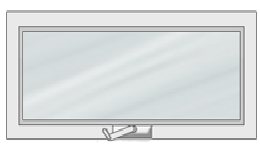 Awning windows open outward with a simple crank. These windows can have a screen on the inside to help keep pests out.
Awning windows are a great choice when you want some ventilation and go great in spaces where the width is greater then the height.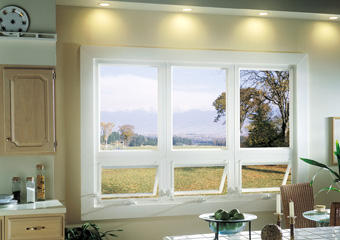 An awning window is just like the traditional casement window having one basic difference that the casement window pivoted on side mounted hinges but awning window pivoted on top mounted hinges.
The advantages that you will get from awning window:
An awning window provides maximum natural light

Your awning window offers good ventilation

An awning window opens outward by a simple crank

Awning window installation protects your home from moisture and rain

An awning window provides a fresh and contemporary look

Having an awning window reduces electricity bills

Awning windows provide an inside screen for keeping pets away

An awning window is easy to operate
Window Replacement Options for the Homeowner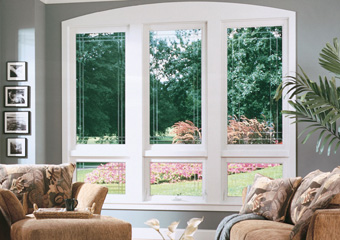 WCV Windows offers homeowners an easy and quick window replacement experience. We provide various window replacement options.
Window replacement options that we provide:
Slider as window replacement for larger family room

Single-hung, as window replacement for single lower vent operation

Double-hung, as window replacement for look of wood sashed windows

Casements as window replacement for larger length

Awnings as window replacement for larger width

Window replacement for sliding glass doors

Bay/bow windows as window replacement for opening up a room

Picture windows as window replacement for dark rooms
An Awning Window is Well Suited for Smaller Window Openings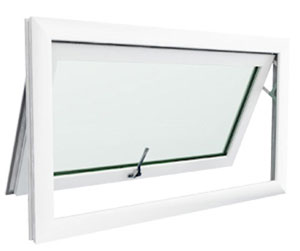 An awning window is usually quite a small type, compared to the other types of windows. As a result, an awning window is very effective to protect against break-ins.
For being smaller in opening, the awning window gives better protection from bad weather—i.e. preventing rain water from entering inside the home as well as allowing light and air in.
Awning windows can be the best suit for small places, such as below, above, or next to your present windows. They can be installed in garages as a small window opening above eye level for proper ventilation and privacy.
Awning windows are well suited for smaller window opening as awing window is wider than in length. Getting a tight seal is easier with an awning window, which makes the awning window energy efficient.
Our awning windows are designed with:
WCV Windows strives for perfection and quality by using cutting edge technology. So, if you are thinking of installing an awning window, or want to know about related information, contact us now!