Replacement Windows for Residential Homes in the Redmond Area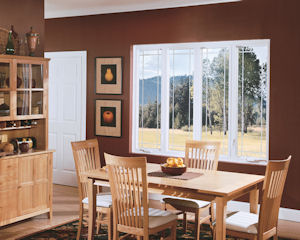 WCV Windows INC. offers one of the highest quality window replacement services in the Redmond, WA area that features state of the art vinyl windows that are perfect for residential home replacement windows.
We customize replacement windows in the Redmond area using vinyl windows that are specially engineered to provide a window replacement that will last for a lifetime.
Our company is one of the best providers of replacement windows in the Redmond area particularly the vinyl windows.
Our window replacement installers are covered by WA L&I

Our replacement windows undergo strict quality control

We create revolutionary vinyl windows with a lifetime transferable warranty

Our projects and programs were developed according to EPA certification standards

Our window replacement installers have undergone trainings in various programs
Window Replacement Options for the Redmond Area Homeowner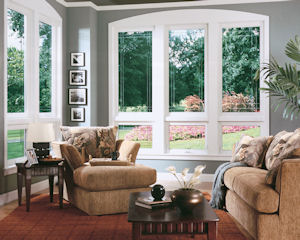 If you are searching for efficient replacement windows in the Redmond area; you should definitely choose WCV's pride vinyl windows due to its outstanding features that is suitable for a window replacement.
The company offers a wide variety of vinyl windows in the Redmond area that will make a great replacement windows option for homeowners that are looking for window replacement.
Each replacement window is specially designed to provide the Redmond area homeowner the best window replacement that uses innovative vinyl windows.
Different types of vinyl windows:
Slider replacement windows are for windows that have greater width than height

Picture vinyl windows are suitable for room brightening and to maximize outdoor view

Single hung windows have fixed top pane and vertically sliding lower vent pane

Double hung windows include upper and lower movable panes

Casement windows offer great visibility and maximum airflow that is ideal for staircases

Awning windows are great for ventilation windows that has width greater than the height
Vinyl Windows Offer Many Benefits to the Redmond Area Homeowner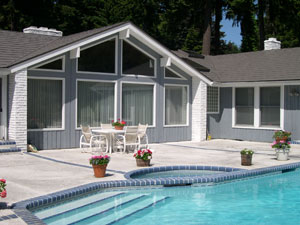 Vinyl windows are the best replacement windows that homeowners in the Redmond area should consider if they want window replacement.
Using vinyl windows as replacement windows in the Redmond area will create an impressive looking window replacement project.
Our vinyl windows unique quality makes them the top choice in the Redmond area for planning window replacement or using them as replacement windows.
Our product uses NXT Super Spacer Technology

It contains Argon gas for insulation

Its thick multi-chambered design are foam filled to add insulation and energy efficiency

It uses vinyl-marine-type glazing that secures the glass when windows are locked

Guaranteed superior strength window replacement with fully welded corners

Replacement windows with weatherproof stripping, very important in the Redmond area