Redmond Patio Doors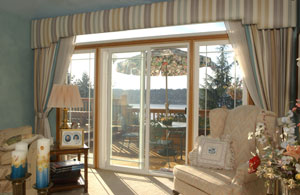 Shopping for patio doors is something that should be done carefully, without haste. The right choice enhances the aesthetics and livability of the home. Choosing the wrong patio door, on the other hand, is a waste of money and reduces the home décor as well as efficiency.
Property owners who need new patio doors in Redmond, WA should look for a product that scores high in:
Efficiency
Durability
Maintenance
Beauty
It is important to give thought to performance and aesthetics while buying patio doors. The good news is that you can get the best of both worlds by coming to WCV Windows INC. Inc. to shop for patio doors. We offer a wide selection of elegant, well-crafted, sturdy, low-maintenance and durable patio doors for Redmond homes.
These are exterior sliding glass doors that provide the required entry point into the patio, let the glorious, warm sunlight into the room and also offer a scenic view of the yard from inside the home.
Redmond Sliding Glass Doors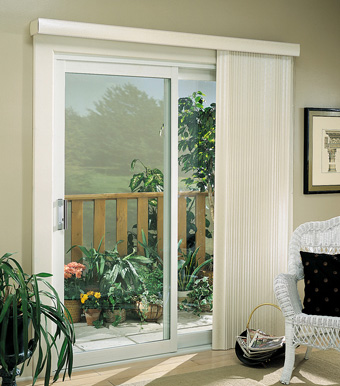 There are several other benefits of investing in sliding glass doors for the patio. Opting for a sliding patio door instead of a typical hinged door helps save on space. Moreover, patio sliding glass doors create an illusion of a more spacious place.
The people who select our sliding glass doors for their Redmond property can also look forward to enjoying improved interior comfort along with energy savings. That is because we offer highly efficient vinyl glass doors.
We have the sliding glass doors installed for our customers by technicians who are:
Certified
Very experienced
Equipped with advanced tools
Look no further than us when you need a sliding patio door or want a sliding glass door for any other application in your home.
Redmond Sliding Patio Door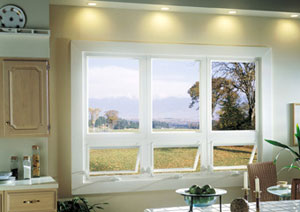 Our company strives to provide our customers with a sliding patio door in Redmond with the maximum possible returns on their investment. We carry products made by leading manufacturers using top-grade materials. These are designed for beauty, comfort, efficiency and longevity.
We have the patio doors fitted by well-trained technicians to ensure their flawless performance. Other benefits of coming to us for a sliding patio door and its installation include:
Quick job completion
Affordable pricing
A pleasant experience all the way through
Let WCV Windows INC. Inc. be your first and only stop for the best sliding glass doors in the Redmond area. Contact us for free in-home estimate of sliding patio door prices. Call (800) 492-6155.