Everett Replacement Windows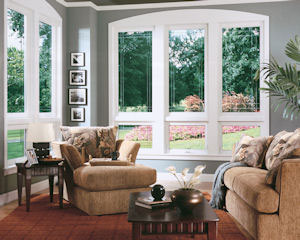 Installation of replacement windows in any Everett, WA home is a great way of increasing its beauty inside and out. At WCV Windows INC., we meet the home window replacement needs of the community by offering high-quality vinyl windows and superior window installation services giving our customers elegant, high-performing windows.
All our replacement windows for Everett homes are custom-made. We complete every one of our window replacement jobs with windows that are crafted in the precise style, size and shape desired by the homeowner.
Moreover, the premier vinyl windows that we install meet the highest industry standards for:
Structural strength
Insulation
Resistance to the elements
Call WCV Windows INC. when you want replacement windows that not only enhance the curb appeal and resale value of your home but also save you money by reducing your energy bills.
Everett Window Replacement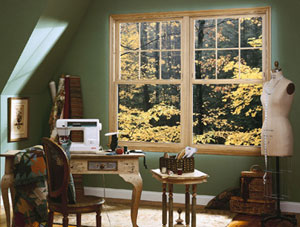 Windows can be an architectural statement for any home. People who have window replacement done in their Everett homes want products that offer the finest in aesthetics, performance, and durability. This is exactly what is received when they contact us for installing replacement windows.
We offer our customers a variety of window replacement options, including:
Picture windows
Casements
Sliders
Single huns
Double huns
Bay and Bow windows
You can choose the type of replacement windows you want for your home depending on your natural lighting, ventilation, and exterior design requirements. Which ever option you choose for your window replacement project in the Everett residential area, you can count on us to provide windows that are sturdy, resilient, and easy to operate.
Everett Vinyl Windows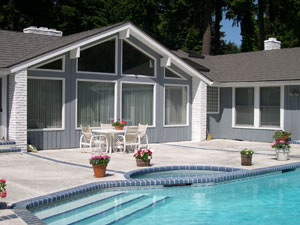 Vinyl windows are an extremely popular choice for homeowners who want to replace their old, worn-out or broken windows. The reason for their popularity is simple – vinyl windows give Everett homeowners excellent value for their hard-earned money.
Our vinyl replacement windows offer a number of benefits. These include:
Excellent energy-efficiency
Very low maintenance needs
Superb resilience and longevity
Affordable pricing
You have to agree that vinyl windows are the best options available in home windows. So, what are you waiting for? Call us now for a free estimate on vinyl windows costs!
Time to replace your home windows? Looking for a company that can provide you window installation services? For all your window replacement needs in the Everett area, contact WCV Windows INC.. Call (800) 492-6155.