Puyallup Vinyl Siding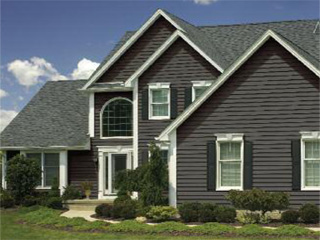 Anyone who has ever shopped for house siding will agree that vinyl siding is by far the most popular. The widespread popularity of this siding option is not without good reason.
A majority of homeowners opt for vinyl siding in Puyallup, WA and beyond because it is made with a material that:
Replicates the look of wood
Has great insulation properties
Resists cracking, warping and fading
Does not require much maintenance
Is priced very economically
Lasts a long time
At WCV Windows INC., we install vinyl siding in Puyallup homes. We offer Prodigy siding that is from one of the leading manufacturers of vinyl house siding products.
Do not think twice about investing in Prodigy siding, whether you need to get the siding installed in your new construction or are planning to get the old siding of your home replaced.
Puyallup House Siding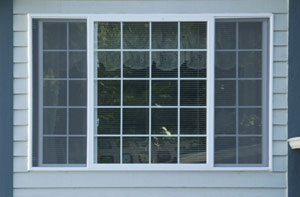 We offer highly customized house siding services for Puyallup residents. Amazing variety in design patterns and colors is yet another beneficial feature of vinyl home siding. This allows us to complete the siding installation jobs of all our customers in exactly the vinyl siding colors and vinyl siding styles that complement their house exteriors.
Call today to check out the options we have available in vinyl exterior siding panels. We are confident we can provide you with the perfect house siding you were hoping for. Coming to us for your house siding needs also assures you of exceptional siding installation services.
Working with our high-grade siding products and highly skilled technicians, we make sure that your vinyl house siding installation job is done:
Flawlessly
With minimal material wasted
In the shortest time possible
Puyallup Prodigy Siding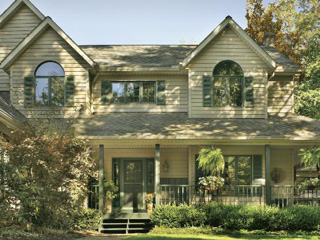 There are several vinyl siding products that homeowners can use and all the brands claim to be the best. However, not all actually deliver what they promise.
Ensure your peace of mind by coming to us when you decide to get vinyl siding installed in your home. We offer Prodigy siding for your job. With our seamless Prodigy siding installation, your Puyallup home gets enhanced by an exterior cladding that has:
Patent-pending interlocking panel design
Structurally strong, independent wall system
Beautiful finish
1.5" thick insulation with up to 5.3 R-value
Excellent durability
Want to know about Prodigy siding cost or options in Prodigy siding colors? Wish to schedule vinyl house siding installation in Puyallup? Call WCV Windows INC. at (800) 492-6155.