Gig Harbor Patio Doors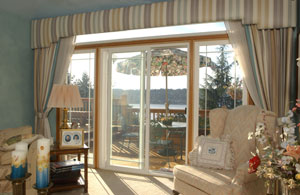 When deciding to begin a home improvement project, most homeowners choose to replace their windows and doors first. If you are looking for new patio doors for your Gig Harbor, WA home, look no further than West Coast Vinyl Windows. We have an exciting selection of patio doors available for Gig Harbor homeowners.
Patio doors are one of the largest windows in your home. And because of its large size, it will allow more natural light in your home. Patio doors are not only an aesthetic update, they can also help reduce your energy costs by reducing your dependency on artificial lighting. Other benefits of patio doors include:
Make your interior feel larger
Enjoy unobstructed outside view
Have an easy access to outdoors
Gig Harbor Sliding Glass Doors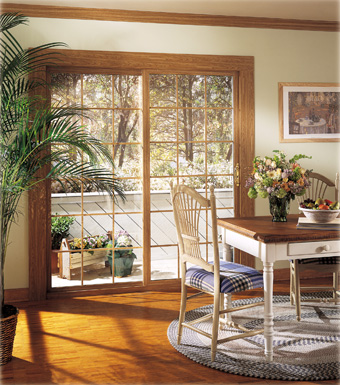 Vinyl sliding glass doors do not swing – so they do not consume too much floor space – enabling you to place furniture in many configurations. Vinyl sliding glass doors are an excellent source of natural light and come in both contemporary and traditional styles. Vinyl sliding glass doors can be installed in any room where additional light and ventilation can take the room to a whole new level.
We have vinyl sliding glass doors available in various style choices. No matter what your specific needs and preferences may be, we have the right vinyl sliding glass doors for your Gig Harbor home.
Our selection of exterior sliding glass doors is designed to offer:
Aesthetic appeal
Convenient placement
Smooth operation
Gig Harbor Sliding Patio Door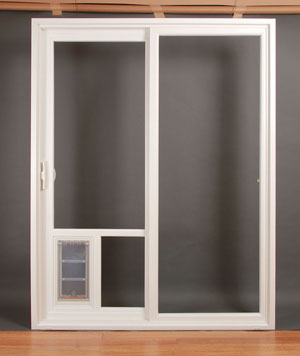 Investing in a sliding patio door is only part of the project. Having them expertly installed is equally important. We are the most reliable sliding patio door providers serving Gig Harbor and its nearby areas. We provide a full-service for your sliding patio door needs- we supply, we install and you save.
All of our sliding patio door installers are trained and experienced. We ensure that the quality of your sliding patio door installation meets or exceeds industry standards as well as your expectations.
Below are a few other reasons to choose us for your sliding patio door needs:
Free estimates
Dependable workmanship
Complete satisfaction
If you have any questions regarding our selection of sliding patio doors for homeowners in Gig Harbor and its nearby areas, please do not hesitate to call West Coast Vinyl Windows at (800) 492-6155.