Federal Way Patio Doors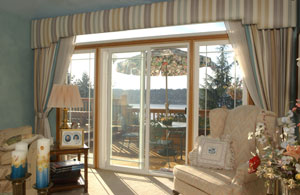 We provide many choices of patio doors that offer beautiful aesthetics and functionality.
It is our belief that selection of the right style and design of sliding glass doors is as important in creating a focal point in your home as choosing an impressionable front door!
Plus you can take advantage of bringing the natural beauty of the outdoors into your home along with the natural light provided by a sliding patio door to brighten and extend your living space.
Our extensive selection of premium-quality vinyl patio sliding glass doors feature:
A high level of energy efficiency
Beautiful aesthetics that complement the architectural design of your home
Reliable performance and structural integrity
Maintenance free operation
Call us for a free estimate of a sliding patio door that will provide an extensive view of your landscape in Federal Way without sacrificing loss of energy!
Federal Way Sliding Glass Doors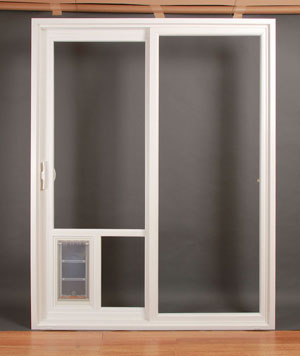 We can install beautifully-engineered vinyl sliding glass doors to replace a dark wall that will open your home to the outdoor natural elements that first attracted you to your specific location in Federal Way.
And not only will you enjoy comfort and beauty from your visually pleasing patio doors, but also an ecologically friendly gain in energy efficiency from greater use of natural sunlight.
Whether you require replacement or new construction patio doors, our certified installers provide a perfect fit that will please even the most discriminate homeowner!
When it comes to your home, we know you expect an aesthetically attractive sliding patio door. But we don't stop there. You can also expect:
Easy transition and access to the great outdoors
A flood of natural light and fresh air
Energy efficient frames and glass
Locking mechanisms for security protection
Structural integrity to withstand severe weather conditions
Call us for the finest quality and durability in a sliding patio door that offers comfort and beauty.
Federal Way Sliding Patio Door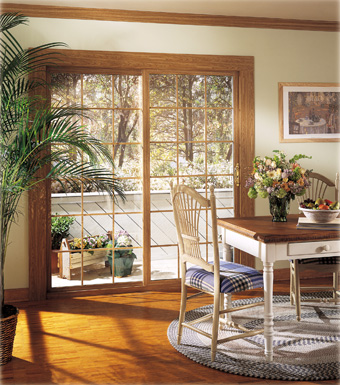 We have a vast selection of sliding glass doors that will enhance the beauty of a truly traditional home or a sophisticated contemporary architectural home design.
Our reputation is built on years of industry experience, superior craftsmanship and engineering capabilities that have made us the preferred choice of premier patio doors for homeowners in the Federal Way area.
These are a few additional reasons to choose us when you need a sliding patio door:
Premium-grade vinyl with high structural integrity
Our lifetime warranty and glass breakage warranty
Exceptional sliding glass doors prices
Customer service excellence
Professional door installations by certified installers
Call West Coast Vinyl for a free estimate for patio doors that are beautifully engineered and built to last a lifetime! (800) 492-6155