Bonney Lake Patio Doors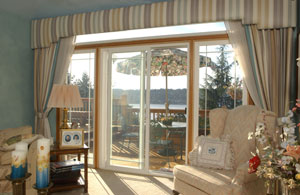 Patio doors provide a high level of comfort and energy efficiency, while allowing plenty of natural light indoors. Other benefits to installing patio doors include:
Stylish addition to your home
Enhanced view of your yard
Improved home value
Are you looking to buy patio doors for your Bonney Lake, WA home? Choose WCV Windows INC. to supply and install patio doors in your Bonney Lake home. We provide top quality installation services for patio doors.
Our selection includes patio doors of all shapes and sizes. We custom install your new patio doors to ensure a perfect fit for your home. It is easy to work with us, as we work hard to make our service as fast and hassle-free as possible.
Bonney Lake Sliding Glass Doors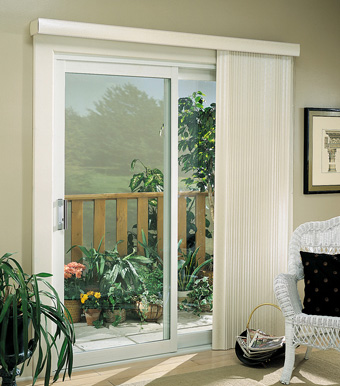 One of the greatest benefits of vinyl sliding glass doors is that it does not need swing room and can be installed in tight-fitted spaces. Our range of vinyl sliding glass doors is designed to provide excellent design choices and smooth gliding.
With our vinyl sliding glass doors, homeowners in Bonney Lake can enjoy many advantages, such as:
Secure performance
Great durability
Low maintenance
Whether you need new sliding glass doors for a new home construction or a renovation, we have got you covered. Save space with our sliding glass doors, and save money on energy costs!
Bonney Lake Sliding Patio Door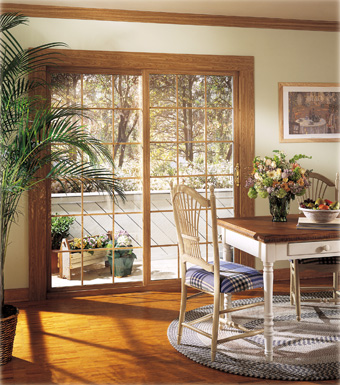 An excellent space-saving option, a sliding patio door offers excellent style and functionality. A sliding patio door seamlessly blends your indoor and outdoor spaces, as well. If you choose to install a vinyl sliding patio door in your Bonney Lake home, it will require very little to no maintenance.
The large glass area offers a huge amount of natural light to enter the room, creating a bright and inviting space all year round. We have an exciting vinyl sliding patio door selection designed to last for years to come.
Vinyl is more cost-efficient than fiberglass and glass. Vinyl sliding glass doors also come in a wide range of colors to select from. More reasons to choose us for your sliding patio door needs include our:
Family-run business
Competitive pricing
Certified installers
Product warranties
Personalized service
For the best sliding glass doors in the Bonney Lake area, rely on WCV Windows INC.. For any questions or consultations, feel free to call us at (800) 492-6155.