Lake Tapps Vinyl Siding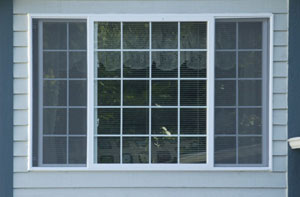 A home's exterior is exposed to the elements all the time and needs care to maintain the look and value of the home. Painting the exterior of your home is time consuming and tedious task.
Get a new look for your home that eliminates the need for painting. Having vinyl siding installed is an easy and economical answer.
Available in various styles, designs, and colors, the siding panels aesthetics to your home. Get in touch with WCV Windows INC. for vinyl siding installation in the Lake Tapps, WA area.
We recommend vinyl siding for your homes as it provides the following benefits:
Low maintenance
Enhanced exterior looks
High insulation value
Durability and versatility
The choice of the vinyl siding styles will depend on the style you want for your home and budget. Having the help of our design experts when you are choosing the right vinyl siding colors and texture is recommended as we have successfully installed house siding panels for several homeowners in the Lake Tapps area.
Lake Tapps House Siding
Choose any type of house siding for your home to get a beautiful look and to add to its value. Both vinyl siding and Prodigy siding have their advantages. The choice, to a large extent, depends on your budget.
As experts offering house siding installation in the Lake Tapps region for a long time, we carry vinyl siding that is made to withstand:
Hurricanes and storms
Extreme cold and heat
Rain and snow
We carry a large selection of house siding from only the best manufacturers. There is a large selection of colors and styles from which to choose and that will fit any budget. With several house siding ideas, we help you choose the best exterior siding panels that will give your home the desired look.
Lake Tapps Prodigy Siding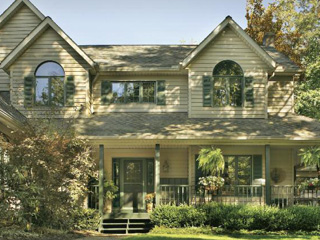 The installation of Prodigy siding must be efficiently done to get the desired look and advantages that the siding offers. The contractor you choose for Prodigy siding installation on your Lake Tapps area home must be able to choose the correct panels, lay out a plan and arrange for the best crew to get the job done.
Have confidence in our company for Prodigy siding installation in Lake Tapps as we are:
Thoroughly committed
Totally professional
Very methodical
Extremely experienced
With several Prodigy siding colors available, choosing the best one for your home is easy.
Call WCV Windows INC. at (800) 492-6155 for any vinyl siding installation for your Lake Tapps area home or business.